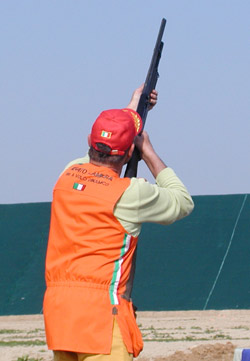 On 24th March 2008, Easter Monday, 16.00, Renatos Lamera's "Dynamic Shooting" exhibition will take place.
Remato Lamera was born at Martinengo (BG) in 1951, where he still lives and is actually a practicing entrepreneur; He is quite different from other athletes.
His passion and curiosity for the sport encouraged him to study every known shooting technique.
Combining that knowledge with his personal experience helped him to win the world record for "Dynamic Shooting" in August 2001 For the entire calendar of Renato Lamera's exhibitions, please visit the site www.renatolamera.it